advatages
1

Sales Service

2

Product Diversity

3

Development Momentum

4

Reliable Quality

5

Professional Team

6

Well-Known Manufacturers
Products Details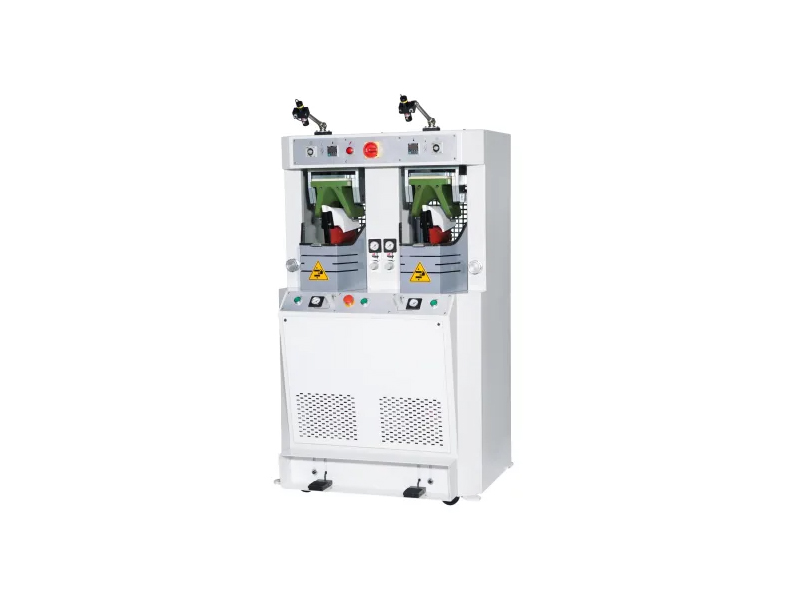 Shoe Vamp Warping Shaping Machine Hot Cold Vamp Crimping Machine

The rubber mould (inner mould) is made of wear-resistant and heat-resistant silicone, and the temperature of the aluminum mould (outer mould) reaches to a maximum of200℃
Category Name:

Shoe Vamp Warping Shaping Machine Hot Cold Vamp Crimping Machine

E-mail:

zhudajixie@hotmail.com

Telephone:

+86-577-86711888
FEATURE:
1. The rubber mould (inner mould) is made of wear-resistant and heat-resistant silicone, and the temperature of the aluminum mould (outer mould) reaches to a maximum of200℃
2. The shaping mould pressure is controlled by pneumatic,simple to adjust,easy to mould different kinds of shoes.
3. The machine is equipped with cross laser light.
4. Accurate shaping of shoe vamp is easier for toe lasting operation and improves product quality.
5. The inner mould is convenient to replace quickly;it is more accurate and clear to place the upper with a lifting inner mould.
6. Adjustable degree of elevation for aluminum mould fits the arc of rubber mould.
7. The heavy rising pressure,controlled by pneumatic,can be used in any thickness of material.
8. Besides lamination for shoe cover,vamp and lining,the machine also achieves the desired effect including fully shaping the shoes,ironing linning and eliminating wrinkle.The shaped shoe toe,clipping into the inside edge,is beautiful in appearance.
| | | | |
| --- | --- | --- | --- |
| CAPACITY: | 2000 PAIRS/8H | POWER: | 2KW |
| HYDRAULIC PRESSURE: | 0.6MPA | NET WEIGHT: | 430KGS |
| DIMENSION(LWH): | 800x950×1600mm | | |
Welcome to our website. If you have any requests or suggestions,please feel free to email us at zhudajixie@hotmail.com or use the following enquiry form. Please allow us to provide you with the best service.