advatages
1

Sales Service

2

Product Diversity

3

Development Momentum

4

Reliable Quality

5

Professional Team

6

Well-Known Manufacturers
Products Details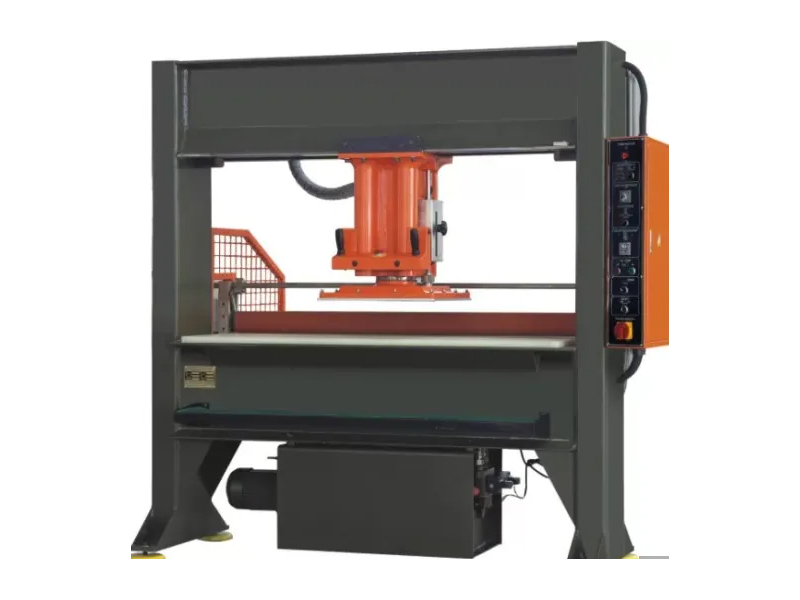 Movable Head Type Cutting Machine-Shoe Making Machine

Gantry framo structure made of profile steel is adopted, with high intensity and without deformation
Category Name:

Movable Head Type Cutting Machine-Shoe Making Machine

E-mail:

zhudajixie@hotmail.com

Telephone:

+86-577-86711888
FEATURES:
1. Gantry framo structure made of profile steel is adopted, with high intensity and without deformation
2. The cutting head can automatically move horizontally, with excellent operating visual field and safe and reliable operation.
3. The hydraulic system specially designed is featured by low noise and low oil consumption.
4. The lifting position of pressing board can be freely set to roduce idle travel and enhance work efficiency.
5. The movement of cutting head is controlled by automatic spoed variation to realize flexible movement with high speed and accurate positioning and without impact.
6. Differential oil way is adopted to allow rapid and convenient cutting.
7. Products of special specifications can be customized.

Welcome to our website. If you have any requests or suggestions,please feel free to email us at zhudajixie@hotmail.com or use the following enquiry form. Please allow us to provide you with the best service.